About Us


ARIZONA GOLD BRAND
In 1974, Richard and Judith Barton created Velmar Food Services.  Many recipes were developed by Richard's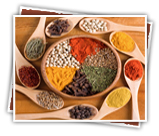 father, who used his culinary craftmanship to develop the perfect burrito. Velmar Food Services has grown
from providing product to mobile food services, to supplying unified school districts across Arizona and
California with the most flavorful Mexican cuisine available.
Velmar Food Services is dedicated to providing authentic tasting culinary foundations, with Arizona-locally
grown and manufactured products. Our food endeavors are designed to maximize flavor while minimizing
cost to consumer.
Now a third-generation family-run business, Velmar Food Services continues its commitment to product innovation and quality of ingredients.
It it this consistency that has allowed Velmar's brand, Arizona Gold, to be a favorite amongst school kids of all ages while remaining rich in
flavor and easy to prepare.
Velmar Foods Services relies on the components of our tried-and-true recipes while we develop new products. Our culinary experts are always
experimenting with new flavors, even as our emphasis remains in cultural authenticity. We use robust beans, cheese, fresh eggs, green chilies
and choice meats in our many products.
OTHER SERVICES AND THE COMMUNITY
Food is what we are about. Velmar Food Services' passion for food, combined with a focus on helping our customers succeed, sets us apart
from ordinary distributors. Velmar Food Services provides everything needed to be a culinary superstar – beverages, pastas, exclusive brands,
the finest beef, poultry and seafood. Simplify your business by ordering everything from one source – VELMAR! 
Velmar is dedicated to helping other businesses succeed in Arizona by offering our sizable warehouse and freezer space for lease at affordable
prices. In these uncertain economic times, Velmar assists others in the food industry store product so that they too may prepare for business
as it ebbs and flows.
At Velmar Food Service, we believe in giving back to the community. We are contributors to and sponsors of many local charities in the Valley.
We encourage our employees and associates to do the same.