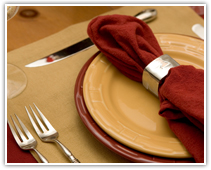 Velmar Food Services is an Arizona-based, family-owned Company. Home to the Arizona Gold brand, the Company has been perfecting the art of flavorful food since it was founded in 1974. Select spices, locally-produced tortillas, robust beans, cheese, green chiles and love for nutrition all go into making Arizona Gold the highest quality brand.
Velmar Food Services distributes top label food to premiere restaurants, delis, convenience stores, healthcare facilities, correctional operations, school districts and more through local distributors. Our warehouse is stocked with quality brands ranging from breakfast and lunch items to elegant center of the plate entrees and delicious desserts.
Our warehouses afford ample room for lease to companies seeking to store pallets of their own product. Velmar Food Services helps customers better handle spikes in business activity and season demands by opening the doors of our large storage facilities for reasonable rates.